CROSSROADS
Crossroads is St Hilda's Church Parish Magazine.
The magazine is packed full of information, articles, messages, local advertisements and St Hilda's contacts, services and seasonal event details.
It is printed 10 times a year (monthly except August and January). It is A5 size with about 20-24 pages per edition. It is FREE - but donations welcome!
Usually around 350 copies go out monthly to the local community and church families (available in Church and delivered by our dedicated team).
If you would like to receive a copy or include an article or advert; please contact: crossroads_ashford@hotmail.com or office@sthilda.org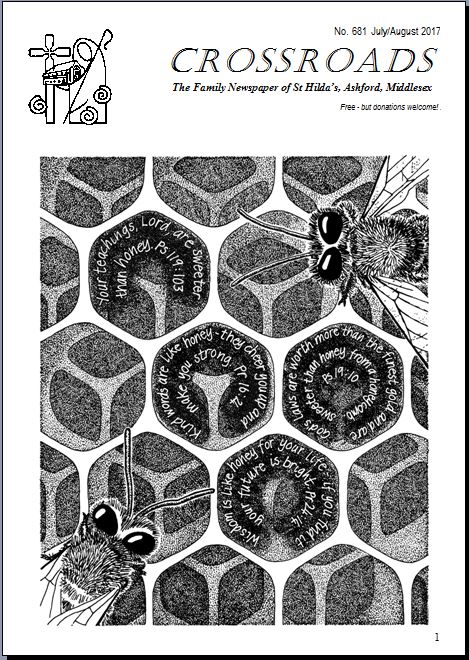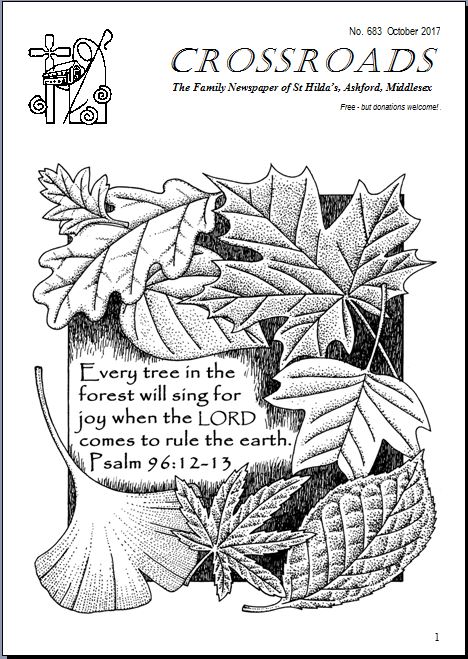 2019 JUL/AUG issue pdf
2019 JUNE issue pdf
2019 MAY issue pdf
2019 APRIL issue pdf
2019 MARCH issue pdf
2019 FEBRUARY issue pdf
2018 DEC/2019 JAN issue pdf
2018 NOVEMBER issue pdf
2018 OCTOBER issue pdf
2018 SEPTEMBER issue pdf